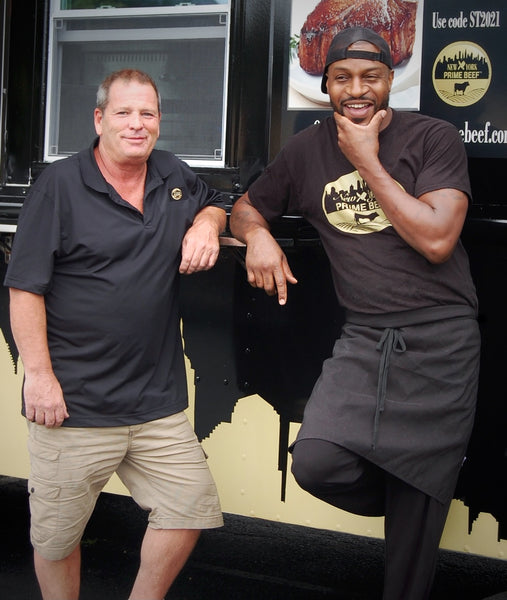 The Dynamic Duo
When you look up passion in the dictionary there should be a picture of chef Damon Daye Sawyer and Frankie D'Angelo.
Chef Damon is currently an operations manager and partner chef with New York Prime Beef. He has assisted in this food truck venture.
Frankie D'Angelo has beef in his blood. Running day to day operations and leading the Steak Truck down a very tasty road.